Another testing actios are behind us. In days of October 15 and 16, 2018 you could thanks to us, as the organizers of the event, try and test roller skates of brand Roces and Powerslide. 
Even though the testing took place in September, the weather was excellent. Not hot, not cold. There was the sun through the whole weekend. This fact was naturally involved in a large amount of visitors of the whole event. 
Except of the testing of skates there was for the whole weekend to your disposition our stand Inline Centrum with skates in discount prices and the stand Inlineškola.cz with iinstructors, who were to your disposition for the whole day for free. Action was also accompanied with selling exhibition of healthy bottles Hydratation without fun. 
Roces Day 2018 - report
Testing day of skates Roces started on Saturday, September 15, 2018 at 11.00 a.m. From the start there was interest mostly about children skates. Children were around the stand all the time. Mostly proven were then skates Roces Orlando III.
From the adults skates, the more required were skates Roces Xenon and Roces Argon. Classic comfortable skates with wheels 84mm and 90mm were the largest attraction for visitors. We really looked forward for testing of skates Roces Vidi. Skelet shoe with 90 mm wheels is not a standard in offer of another brands, it is an original of skates, which is worth to try. To disposition were also other models, almost everyone found something for themself.
For more demanding skaters there were also to their disposition freeskate skates X35 intended for freestyle skating.
In offer were not missing also classic treking retro skates.
For all borrowed skates you could also borrow original Roces helmets and protectors. 
One of the main motives of the event was the introduction of new collection of skates Roces for following season 2019/2020. As the first in Czech Republic you could, right at our event, have possibility  to see prototypes of the whole new models, which will be to your disposition in the Spring of next year. Skates were interesting mostly because of their new colours and designs and also with technology TIF, which gives to the skates the original look. The frame with its colourful design merges with wheels and the result is really excellent:)
Powerslide Day 2019 - report
Following day, Sunday September 16, 2018 belonged for change to the brand Powerslide. German brand offers currently probably the widest and the most varied offer of roller skates and as a founder dominates to the segment of three-wheel skates. The big interest was expected, and it was also thanks to the sunny weather. 
Star player Patrik Eliáš also came to try the skates, as the one of the best and the most successful Czech hockey players acting in NHL history, which made our hockey heart very pleased:)
To your disposition for testing in our stand Powerslide there was large amount of models from children´s skates up to skates with mega fast wheels 125 mm. Thanks to this you could be convinced why children´s skates Powerslide Universe and Jet belong to one of the best in the market or why the demand for skelet shoes with large wheels is growing.   
You could try skates from the row PS Vi with fast-tightening wheels instead of laces with three large wheels in performance of Powerslide Vi Fothon 110 or Powerslide Vi Trinity Vanta Black 125.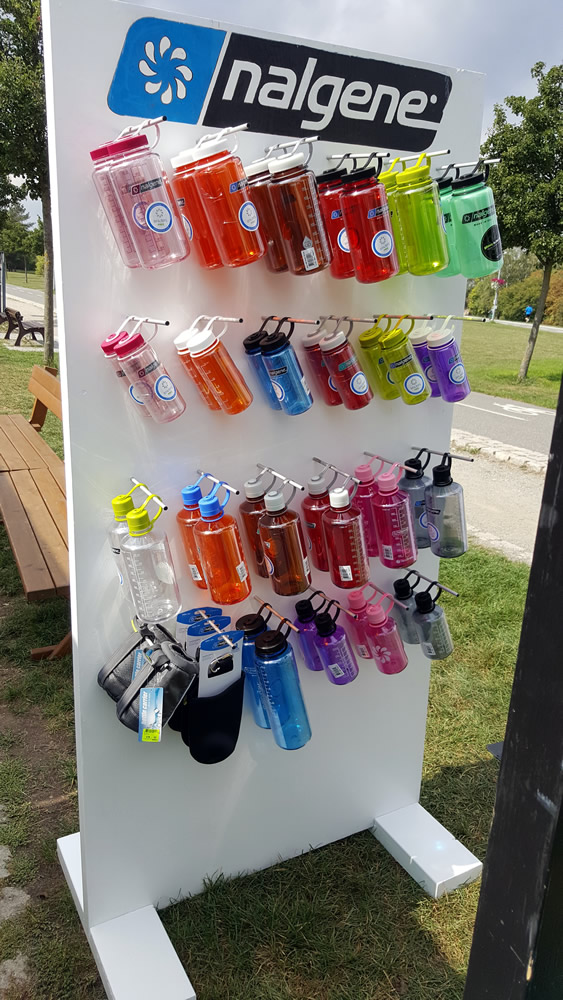 Testing of skates Powerslide offered the unique possibility to try the largest wheels in the market for free.
It is needed to mention still relativelly new technology of attaching the frame Trinity, which was very expanded in this year collection of skates. This new technology highly improves the stability, thanks to which the skates with large wheels are more easily available even to middle advanced recreational skaters. 
Among other hits surely belonged skates Powerslide Swell, which are rank today to the most favourite fitness skates with larger wheels in the market.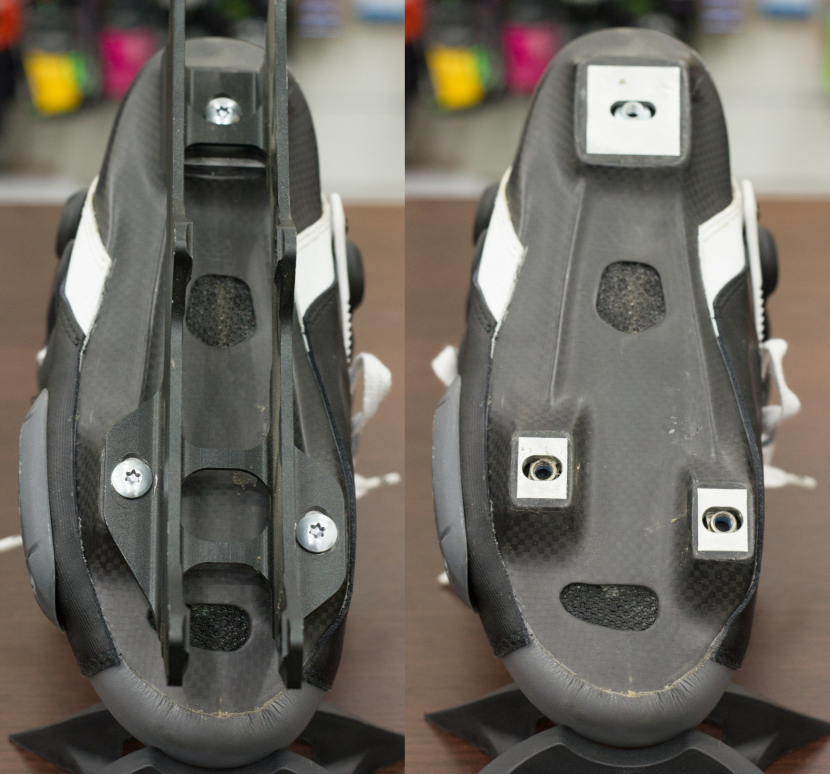 For more demanding visitors there were prepared marathon specials Powerlide Marathon and Powerslide Grand Prix. There were two pairs to borrow, so you needed little luck to get your size, but if you were lucky, it was great, after all the skates in amount of cca 15 000 Czech crowns you will normally don´t try them for free.
Big interest there was about sale of testing models for unbelievable prices. You could buy the skates in very good condition for example with 30 % discount of the selling price, so the part of testing models then stayed right away in hands or on legs of new lucky owners. 
Also on Powerslide Day there were available to see the cut out of the new preparing collection for the season of 2019/2020. Skates, which were until today a secret to the wide public. 
There was not only testing, also to your disposition there was also our stand Inline Centrum for the whole weekend, with skates in sale prices and the stand Inlineškola.cz with instructors, who were to your disposition for free for the whole day. The event was accompanied also by the exhibition of bottles Hydratation without fun.
Summary
Areal Usedlost Ladronka and the great weather offered ideal conditions for the testing. There was the unique possibility in advance to see totally new models of brands Powerslide and Roces, to test excellent skates from the actual collection, to get an advice from the trainers for free, or to buy the equipment in discounted prices. This all brought our next testing weekend. We believe, that all fans of skating were pleased and we are looking forward to the next testing event, this time with american brand K2 at the event Inline Day 2018.