Second year of the largest meeting of fans of inline skating is here. Inline Festival 2018 will offer unique oppoturnity to test new models of skates from established brands. For free to your disposition will be the newest inline skates of brand K2, Powerslide, Fila, Roces and Tempish or freestyle scooters Chilli or Nokaic. The collection will introduce also legendary producer of wheels Hyper.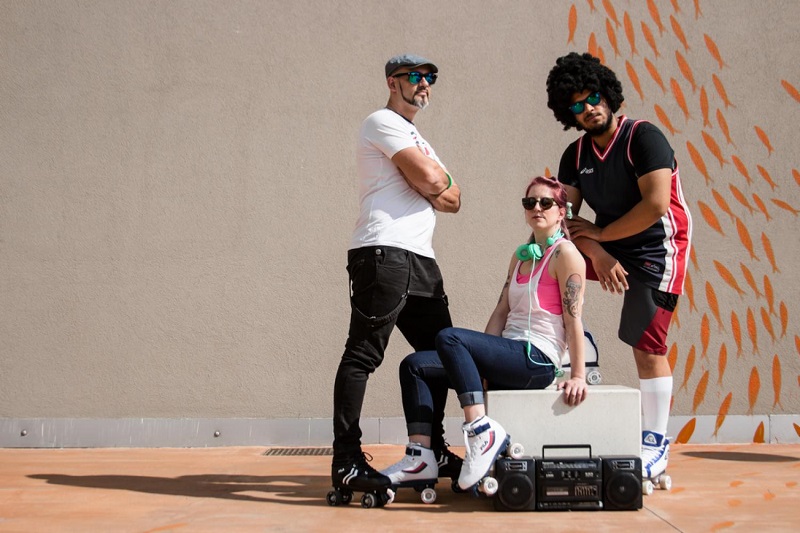 Closer information about festival you will find on website www.inlinefestival.cz
The background for this large event will again after a year, offer shopping mall Galerie Harfa with great access by car, metro or with public transport. Event will take a place right in spaces of shopping mall, thanks to which is ensured great enjoyment regardless the weather. 
Prague will be alive with inline skating. More than 400 pairs of roller skates at one place for testing for all and for free. The largest world producers of skates, the newest technologies and models, top czech skaters and freestyle sportsmen and rich accompanying program, which will not leave anyone cold. But we want to attract all, make interest in inline skating and to bring new fans of this beautiful sport. 
Come to look at novelties from the world of inline skates and freestyle scooters for season 2018/2019. Thanks to Inline Festival you will have possibility for free to test and try new models of roller skates, which you will not try anywhere else and check out new collections. Or just come to talk about skating or see rich accompanying program. 
The largest meeting of skaters in Czech Republic. Hundreds of pairs of skates at one place. 1000 m² under roof space. Only one event in Prague, where you can for free to test and rate new models of inline skates from estabilished producers. And this is including terrain, race or freestyle skates. If you are beginner or advanced skater, child or adult, anyone can come, who is interested in inline skating, want to try skating on new models or just want to find out more about prepared novelties from the world of inline skating. 
The event will welcome skaters, whom testing and comparing of each models really helps for later decision, which skates in the future to choose. You will have unique opportunity to compare the differencies between each brands and models and compare ride on cheaper and more expensive models of skates.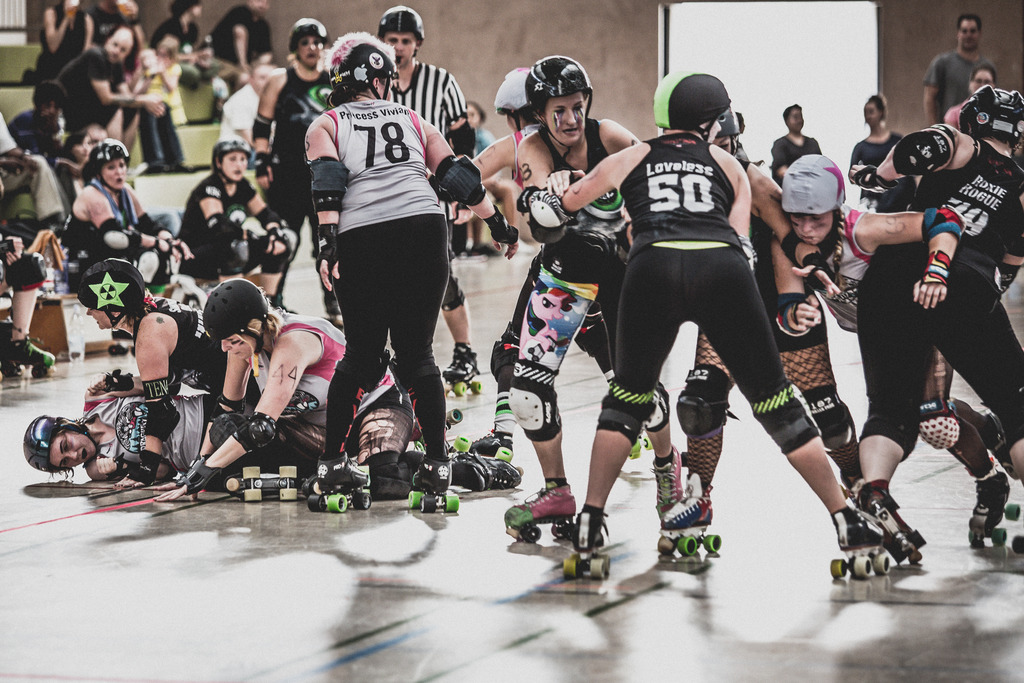 The part of event will be rich accompanying program. Top tricks of top domestic riders in Aggressive Rail Contest. Exhibition and showing of tricks in mini ramp on skates and freestyle scooters, during which you can see also excellent shows with czech legend and double world champion in freestyle scootering Martin Nogol. 
You will see freestyle slalom show with representant and ex representant champion of republic Tomáš -Brgul- Brandejs and members of czech FSK team. You can look for showings of skating on trekking skates and performance roller derby. Program will be diversified with competitions for prices, there will be consulting to help you to choose inline skates and service and of course good will be discounts on inline skates and equippment. 
There will be for you also experienced trainers from inlineskola.cz, with whom you can discuss about technique of skating, also to know more about their program, including popular group or individual courses and suburban camps.
Hydratation is at sport important. That is why for all visitors will be prepared presentation of bidons and hydropacks from american brands Nalgen, Hydrapak and  Mizu.
During Inline Festival there will be possibility to use special 20% discounts for inline skates and equippment in our stand Inline Centrum.
The whole event, the same as last year will moderate famous commentator of sport news Jan Smetana.
Inline Festival 2018
Program:
Possibility to try and test inline skates from top world producers for free. Comfirmed brands: K2, Powerslide, Roces, Fila, Tempish, Hyper, USD.
Testing of pennyboards and scooters. Scootshop and prezentation of brands CHILLI Scooters, Nokaic and others...
Presentation of new models of inline skates, skateboards and freestyle scooters for season 2018.
Aggressive skating and freestyle scootering in mini ramp. Aggressive rail contest - showing of tricks with top czech riders.
Show of freestyle slalom with representants of Czech Republic and czech FSK Team.
Exhibition in freestyle scootering with legend Martin Nogol (3x world champion in freestyle scootering)
Courses of inline skating. Inlineškola.cz and experienced trainers to your disposition for free.
Presentation and showings of ride on trekking skates. Roller Derby.
Discounts on inline skates and skating equippment.  Festival discount 20 % on roller skates and equipment.
Skill competitions and competitions for prices.
Big names:
Martin Nogol - freestyle scootering (2x World champion, several times Europe champion and champion of Czech Republic), Petr Manďák (legendary czech skater and holder of few speed records on skates), Tomáš -Brgul- Brandejs (previous champion of Czech Republic and representant of Czech Republic in freestyleslalom) and many more excellent skaters. 
Petr Manďák - inline skates, 15 years of riding exhibitions.
Petr Brabec - inline skates, 17x champion of Czech Republic on U-ramp.
Martin Nogol - scooter, 2x world champion.
Honza Chalupský - several times champion of Czech Republic in aggressive skating and several times vicemistr in miniramp.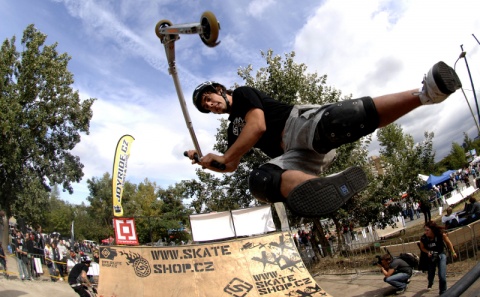 Moderator: Jan Smetana http://www.jan-smetana.cz/
When: April 7, 2018
What time: 10:00 a.m.-06:00 p.m.
Where: Prague - OC Galerie Harfa next to O2 Arena
Come to enjoy unique event intended for inline skating in unique spaces of shopping mall and to enjoy a day full of fun.
Thank you to our sponsors, withouth them it wouldn´t be possible: 
Campingaz K2 Skates CZ
Hejduk sport Powerslide CZ
Winner sport Fila CZ
Sprint Roces CZ
Tempish Olomouc
Inlineskola.cz
Hyperwheels CZ
Scootshop
FSK team CZ
OC Galerie Harfa